Floriexpo 2023 Unveils Innovations and Startups at Floral Convention
---
As industry professionals from around the globe converge at this prestigious convention, the air is filled with anticipation, creativity, and the unmistakable scent of blooming possibilities. This year's Floriexpo promised to be an unforgettable experience where connections were forged, groundbreaking trends were revealed, and innovative breakthroughs took center stage.
Throughout this blog, we will delve into the highlights of Floriexpo 2023. Join us as we uncover the stories behind the exceptional floral designs, learn from industry experts about the emerging trends shaping consumer preferences, and gain insights into the groundbreaking technologies revolutionizing the floral business.
The floral industry was abuzz with excitement as Floriexpo 2023, North America's largest B2B floral event, kicked off in Fort Lauderdale on Wednesday, May 31st. This highly anticipated convention ran through Friday, June 2, and brought together key vendors and buyers. The event provided a platform for networking, learning, and discovering the latest trends and innovations in the floral industry. As representatives of New Bloom Solutions, we had the opportunity to attend the event as press and explore the cutting-edge products and ideas that are shaping the future of the floral industry.
The first day of the convention, known as the Key Buyer Experience, commenced with a series of insightful workshops. These workshops provided valuable knowledge on various topics, including management skills and economics, enabling those present to gain a deeper understanding of industry trends and consumer psychology.
The second day was the floor exhibit opening, and Sahid Nahim, our founder, was present and, as always, was looking for new innovations and great ideas. He took a moment to interview the following companies that had interesting propositions.
In Motion Designs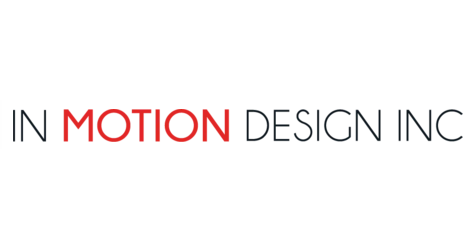 Eduardo Dutriz, Vice President of Sales at In Motion Designs, based in Los Angeles and Paramount, specializes in general merchandise for the floral industry. Their Always and Forever line offers a range of artificial flowers and preserved roses, along with their famous flower bears and lollipops. Dutriz said, "Our products have peak seasons during Valentine's Day, Easter, Mother's Day, and other holidays, but they also sell as everyday items."
The company's innovative creations, such as the crystal bear line and jumbo-sized flower bears and unicorns, have captivated the market and continue to attract customers worldwide.
OLMS Bamboo Florals
Terry Doyle, President of OLMS Bamboo Florals, shared her journey in developing an eco-friendly alternative to plastic cardettes used in floral arrangements after freelancing for an eco-friendly sustainable local florist who used plastic because she had no other alternative.
Doyle reached out to her stepfather, who had at one point been a florist and product designer, and together they came up with the OLMS Bamboo Florals stick, made from sustainable bamboo to replace the single-use plastic counterpart and firmly hold cards and delivery notes in place.
With over half a million OLMS bamboo floral sticks sold within the first year, Doyle told me her product has gained traction through Instagram, Facebook, and word-of-mouth marketing. At Floriexpo, Doyle aimed to connect with larger clients and expand the reach of his sustainable floral accessories.
ProducePay


Another notable participant at Floriexpo 2023 was ProducePay, a Los Angeles-based company with offices in 10 countries. Keely Wachs, Senior Vice President for Marketing, described their mission to support growers by providing access to capital and optimizing cash flow.
Founder Pablo Borquez, a fourth-generation Mexican farmer, created the start-up four years ago to support cash-strapped growers. "He knew from his parents, his grandparents, and his great grandparents that access to capital was always a challenge for growers," Wachs said. "At every moment through the harvest process, growers are struggling for capital. Traditionally, they go to a bank, but a bank would take forever."
ProducePay offers working capital pre-season, quick pay upon shipment, and trade protection to help growers overcome the financial challenges inherent in the industry. "We want to invest in growers and ensure their success," Wachs emphasized. With an expanding marketplace and insightful tools, ProducePay aims to enhance the support provided to floral growers as well.
In Conclusion
Floriexpo 2023 proved to be an invaluable opportunity for attendees to network, learn, and explore the limitless potential of the floral industry. The convention not only showcased new businesses like In Motion Designs, OLMS Bamboo Florals, and ProducePay but also introduced emerging startups and their groundbreaking ideas. The event's inclusive workshops, networking sessions, and vibrant atmosphere fostered collaboration and knowledge sharing among industry professionals.
Floriexpo 2023 was a resounding success, uniting key players in the floral industry and creating a platform for innovation and growth. The convention provided a unique opportunity for startups and entrepreneurs to connect with industry leaders, gain valuable insights, and showcase their products to a discerning audience.
For those looking to enter or expand their presence in the floral industry, attending such events can prove instrumental in building connections, acquiring industry knowledge, and understanding customer preferences. We also had the opportunity to attend Floriexpo 2022. We believe that these events are an opportunity to show off new innovations and ideas in the floral industry.
As New Bloom Solutions and Above All Flowers, we encourage aspiring startups, mass-market retailers, and florists to seize the opportunity to participate in future Floriexpo conventions, as the connections and information gained are truly invaluable. We are here to help support startups and innovation in order for them to have the best opportunity of being successful in this industry. Above All Flowers & New Bloom Solutions is here to help the flower industry innovate, connect, and bloom. If you are a startup or have a new innovation, feel free to connect for a 30 minute meet and greet with industry peers.
Be the first to know about the latest floral industry trends by signing up for our newsletter.