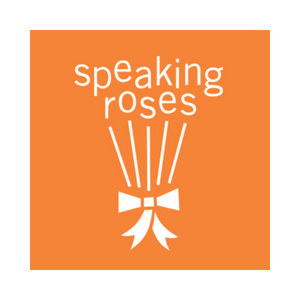 Speaking Roses [Flower Printer]
---
Speaking Roses has developed a simple-to-use, high-quality flower printer. This high-tech and economical flower printer does not use a decal or a sticker. At a rate of six to ten roses per minute, the flower printer embossed brilliant or metallic colored ink straight into the petals. Additionally, it is capable of customizing a wide variety of other objects, including silk flowers, silk petals, soap petals, glass, ceramic vases, and more.
They seek our advice and guidance through consulting in order to better understand their target market, how to effectively communicate their brand message, and how to produce a product that is of value to the flower market. Connecting their brand to our audience, press releases, email campaigns, and conferences and associations has also increased their brand's reach.
Moreover, we've helped them with digital and social media marketing so they could better get their message across to the North American and B2B American floral industries. We also helped them with UX design, like adding features to their website to improve how their clients use it and interact with it.
Lastly, to encourage other businesses to collaborate with them, we designed an affiliate program that allows companies to sell Speaking Roses products and earn a commission.
TESTIMONIAL
It's been a tremendous privilege to work with New Bloom Solutions. Their leadership, ethics, network, connections, and integrity are absolutely impeccable. Through their strategy and resources, we have been able to close on close to 10 transactions, two of which are extremely strategic for the future of our company. Definitely a dream team that is hard to find these days! We are super excited about our friendship and business relationship with them.
— Rene Rodriguez | CEO
Be the first to know about the latest floral industry trends by signing up for our newsletter.